Robert Motherwell Drawings
In November 2022 Yale University Press published Robert Motherwell Drawings: A Catalogue Raisonné. This definitive two-volume publication documents Motherwell's 1,413 known drawings and is an essential resource for artists, scholars, collectors, and aficionados. The first volume explores the significance of drawing throughout Motherwell's career and illuminates how his drawings both inform and are distinct from his work in other media; it also includes a detailed bibliography and exhibition history of his drawings. The second volume illustrates and includes comprehensive entries for each of the drawings.
The drawings of Robert Motherwell are critical to understanding his career as a whole, but they have been underexplored in scholarship. Motherwell's drawings in graphic mediums such as pencil, charcoal, and crayon, or non-paint liquid mediums such as ink and watercolor, represent a subset of his artistic practice distinct from his works in paint on paper (which were included in the 2012 catalogue raisonné of his paintings and collages).
This catalogue raisonné provides the opportunity to explore and understand the crucial role drawing played in his process of inventing, refining, and reinventing his signature motifs. Motherwell described drawing as "perhaps the only medium as fast as the mind itself."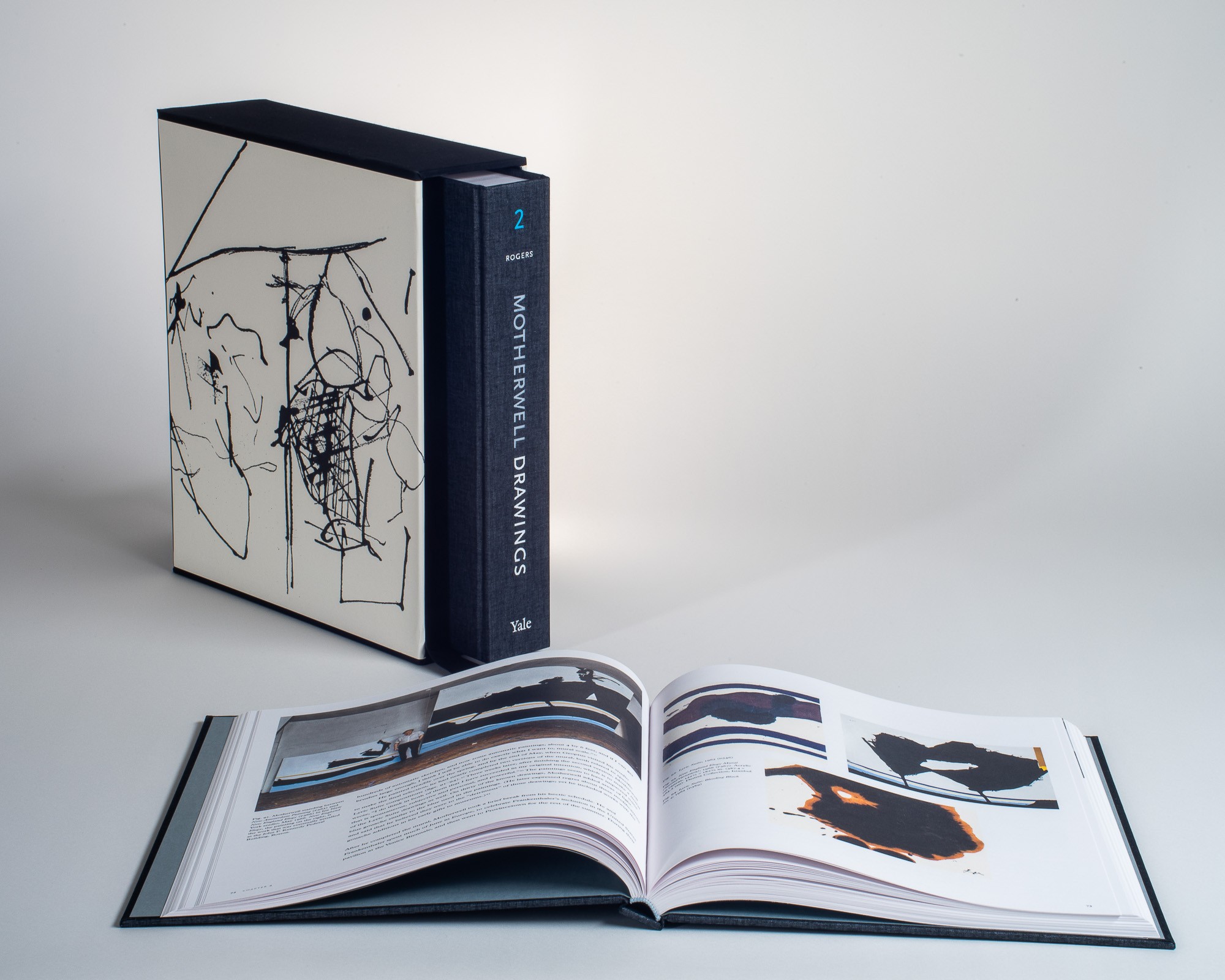 Given the complex process involved in preparing the catalogue raisonné for publication, it was necessary to close the catalogue to new entries in March 2020, when the works included in the book were given their definitive numbers. Subsequently, works have occasionally appeared that were uncatalogued in 2020. These are included here as Supplementary Works.