Michael Lobel
Senior Fellowship 2016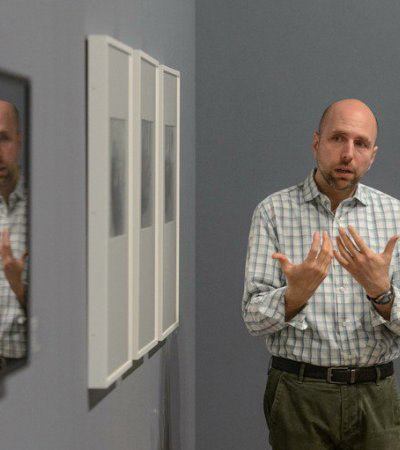 Michael Lobel, Professor of Art History, Hunter College, City University of New York, was awarded the 2016 Dedalus Foundation Senior Fellowship for his project Van Gogh's Modernity. The Fellowship carries a stipend of $30,000.
Van Gogh's Modernity seeks to enrich our understanding of Van Gogh's work by pushing back both on the conventional view of him as an artist motivated by a direct engagement with the natural world and the inclination to focus on the output of his later years. It concentrates instead on the circumstances of his artistic formation, on his work's grounding in urban centers (London, the Hague, Paris) with their rhythms of industrial production and mechanical reproduction. In so doing, Lobel's project interprets Van Gogh's work through a specific group of thematic frameworks: circulation (of people, goods, and images); processing and manufacture; translation (not merely of languages but also of pictures); and cultivation, understood through an agrarian as well as a cultural framework. The project also strives to convey these readings, and the scholarly work of art history that produces them, to a broader, general audience.
Michael Lobel has written several books, including Image Duplicator: Roy Lichtenstein and the Emergence of Pop Art (Yale University Press, 2002) and James Rosenquist: Pop Art, Politics and History in the 1960s (University of California Press, 2009) and has contributed numerous essays for exhibition catalogs and articles for such publications as Art Journal, Artforum, Art in America and Art Bulletin. He has received grants and fellowships from the Getty Research Institute, the Henry Luce Foundation/American Council of Learned Societies and the Terra Foundation for American Art, and in 2016 was awarded the 28th Annual Eldredge Prize for His Book John Sloan: Drawing on Illustration.
Past Senior Fellowship Recipients