Emil Nolde: The Artist During the Third Reich
Exhibition Catalogue Award 2020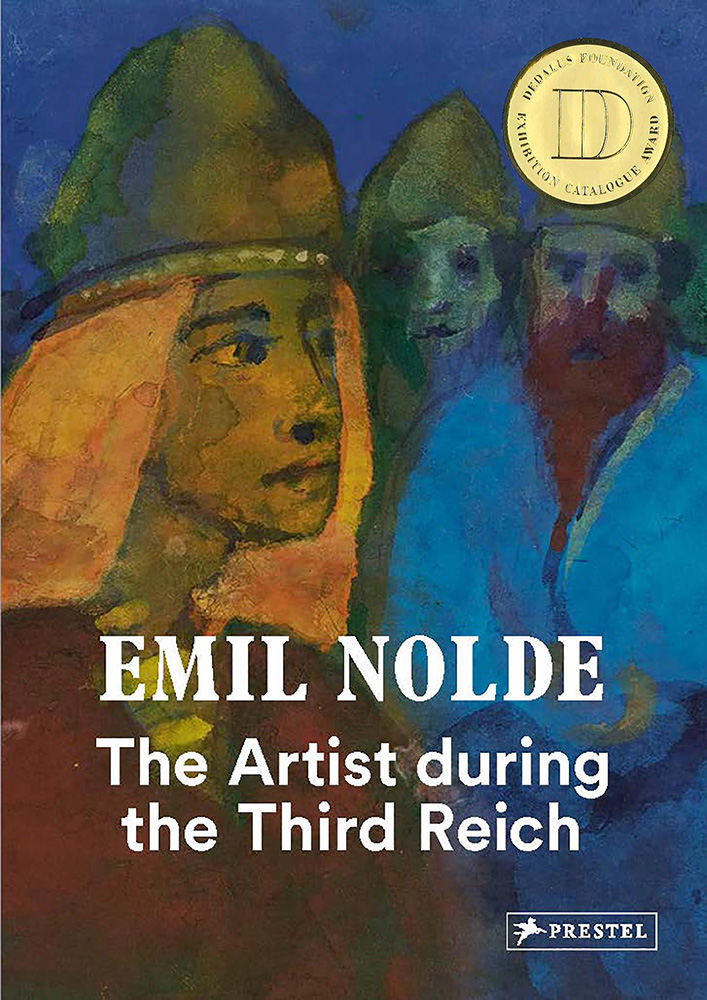 Bernhard Fulda, with contributions by Aya Soika and Christian Ring
Emil Nolde: The Artist During the Third Reich (Prestel), the catalogue for an exhibition at the Hamburger Bahnhof, Berlin, has been awarded the 2020 Dedalus Foundation Exhibition Catalogue Award, which recognizes an outstanding exhibition catalogue that makes a significant contribution to the scholarship of modern art or modernism.
Edited by Bernhard Fulda, Christian Ring, and Aya Soika, this bold publication offers a trenchant reconsideration of artist Emil Nolde's life and work, deconstructing the myths that have surrounded his legacy until today.
Emil Nolde created some of the most powerful works of the Expressionist movement. Despite the fact that his art was represented more prominently than anyone else's in the infamous exhibition Degenerate Art, he continued to be an ardent sympathizer of the Nazi regime and an admirer of Adolf Hitler. This book provides a comprehensive introduction to Nolde's ambiguous position during the Third Reich. In addition, the book takes a fresh look at Nolde's artistic production during the Nazi period and includes numerous works that had not been previously published or publicly displayed. It draws upon a wealth of unpublished letters and documents from the artist's estate that offer new insights into Nolde's artistic practices, political beliefs, and anti-Semitism. In doing so, it deconstructs myths about the artist that were perpetuated in post war Germany.
Bernhard Fulda is Fellow and Director of Studies in History at Sidney Sussex College at the University of Cambridge. He completed his undergraduate degree at Jesus College, Oxford, where he won the University's Gibbs Prize for best performance in Final Honours, and completed his PhD in Historical Studies at Cambridge in 2002. Mr. Fulda's research interests include the history of late nineteenth and twentieth century European political culture, mass media, public opinion, and modern art. Previous publications include: Press and Politics in Weimar Germany (2009) and Max Pechstein. The Rise and Fall of German Expressionism (2012), the first scholarly biography of one of the most significant pioneers of German Expressionism.
Christian Ring is Director of the Emil Nolde Foundation. He studied art history and philosophy at the universities of Kassel and Bonn. From 2006 to 2008 he served as research assistant at the Hamburger Kunsthalle. In 2009 he completed his PhD on "Gustav Pauli and the Hamburger Kunsthalle."
Aya Soika is Professor of Art History at Bard College, Berlin. She completed a PhD in History of Art at King's College of the University of Cambridge in 2001, where she later taught and held a Research Fellowship, and she was also Director of Studies for various Cambridge colleges. Her main areas of research interest are in the fields of German Expressionism, European Modernism and Avantgarde Art and Culture.
Past Exhibition Catalogue Award Recipients