Zoé Blue M.
MFA Fellowship 2023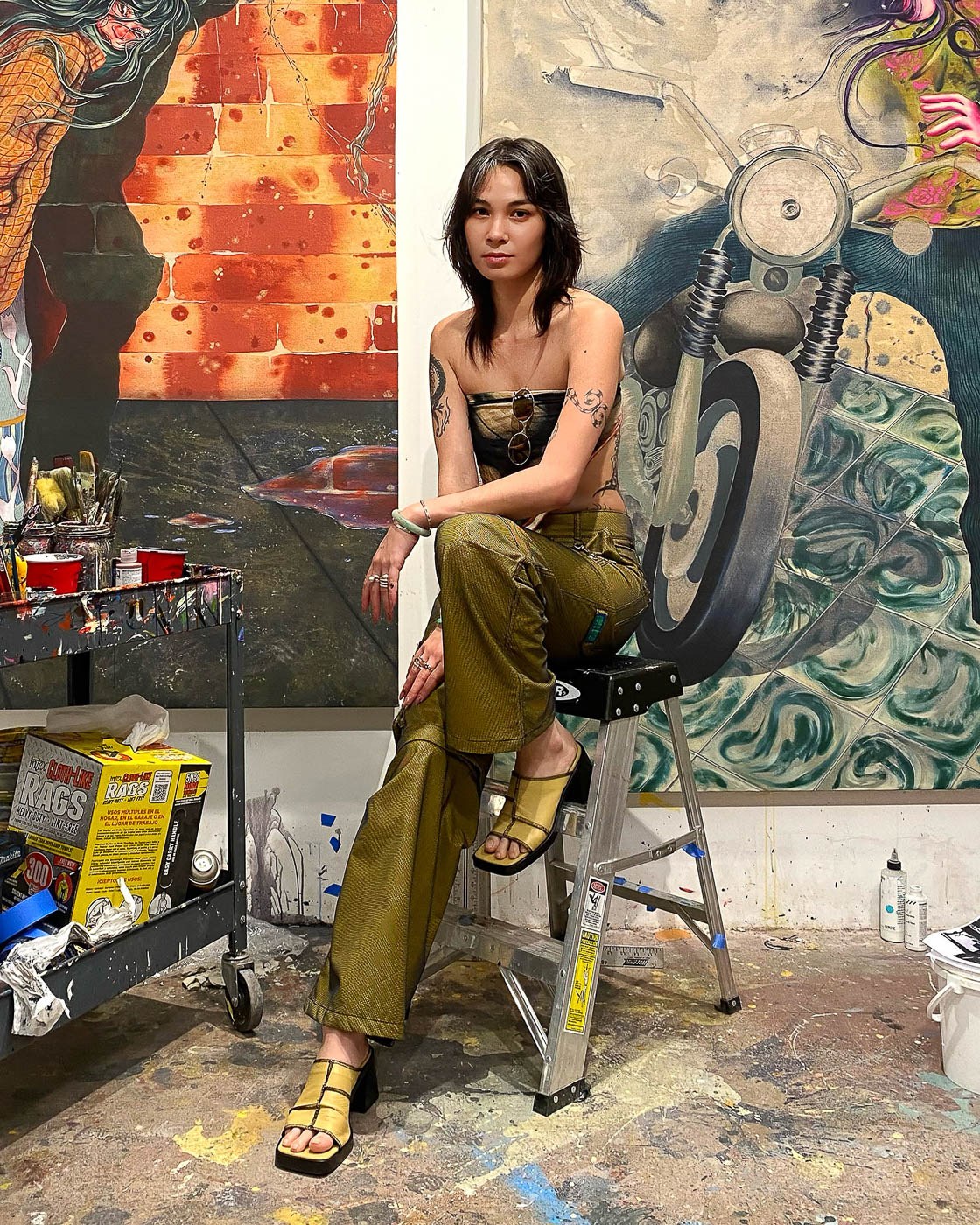 Zoé Blue M. (University of California, Los Angeles) is a recipient of the 2023 Master of Fine Arts Fellowship in Painting & Sculpture.
Zoé Blue M. is a Japanese-American painter, born in Toulon, France in 1994 and raised in Los Angeles. Her multi-cultural identity hugely influences her images, incorporating the visual landscapes and histories found in and throughout Los Angeles, Japan, and the south of France. By referencing all facets of inspiration from her life, whether it be textiles, pop culture, painting or folkloric tales, the amalgamation results in a broad and rich lexicon from which to pull. Through this, she employs a meditative investigation of muti-cultural psychology and womanhood through the examination of the history of painting and printmaking, materiality, and folklore, as well as spiritual and intellectual philosophies.
Most often the groundwork for her paintings refers to personal memories and the communities that she is a part of, bringing in aspects from people in her life. Through her large-scale acrylic paintings, she hopes to address these ideas holistically and to find a harmony within the dissonance that can occur between many contradicting thoughts.
Past MFA Fellowship Recipients